PRODUCTS & SERVICES
We have all your renovation and building material needs.
At Rough River Hardware, we carry a wide assortment of quality products, trusted brands and professional services. Since we are an independent store, we stock what we know our customers need. If you can't find what you're looking for, let us know and we will source it and order it for you.
We are a one-stop shop for all your building, renovation, and hardware needs. Get your project started with advice from our experts and an estimate to help you stay on budget.
For more information on all the products we carry, contact us or request a quote today.
Hand Tools
Power Tools and Accessories
Fasteners
Hardware
Painting & Sundries
Electrical
Plumbing
Heating & Cooling
Housewares and Cleaning
Lawn & Garden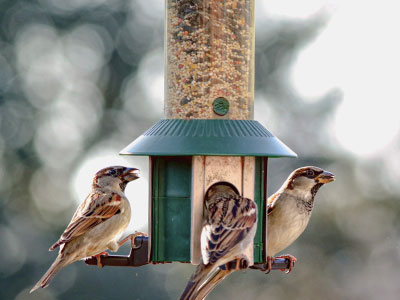 Pet & Wild Bird
Farm & Ranch
Automotive
Outdoor Living & Patio
Sporting Goods
Limited Selection of Lumber and Building Materials
Propane Fill Station
Fishing Tackle
Marine & Life Jackets
RV and Camping
Mobile Home
Key Cutting
Carhart
Case Knives
Basic Building Supplies
Lumber & Drywall
Making a home repair or working on a DIY project? We stock a small and "select" selection of lumber, plywood, and drywall products.
Visit our warehouse to see what we have or contact us.
Hardware & Fasteners
Shop our selection of anchors, nuts, bolts, screws, staples, plugs, plates, dowels, casings, and staples. We carry zinc plated, brass, stainless and galvanized fasteners. We also stock grade 5 and grade 8 bolts and a big selection of different types of nails.
Plumbing & Electrical
We carry a wide selection of plumbing and electrical products to choose from to complete any project or repairs around your home. We stock a large selection of pipe, pipe fittings, tools, glues, solder, toilet and sink repair parts and much more.

Lawn, Garden & Outdoor Living
Supplies for your lawn, garden & home
Rough River Hardware always stocks popular indoor and outdoor products like:
Water hoses and hose repair

Water sprayers and sprinklers
Home pest control
Lawn pest, weed and grass killers
Critter repellents
Miracle-Gro and fertilizers
Potting mix
Grass seed
Garden sprayers
Rain drip irrigation
Power equipment
Lawnmowers
Gas and electric trimmers
Power washer supplies
Garden tools
Bird feeders and birdseed
Dog and cat food
Camping supplies
Grills and grill supplies
Pool supplies
Lodge cast iron skillets
Meat slicers and jerky-making supplies
Bayou Classic gas deep fryers
Key Cutting
Having an extra set of keys can be a life-saver. Our experts can cut spare copies while you wait.
Paint Mixing
We can match any color you're looking for. Just bring a sample or a swatch and we'll mix it for you.
Propane
Be ready for backyard grilling – fill your propane tank at Rough River Hardware.